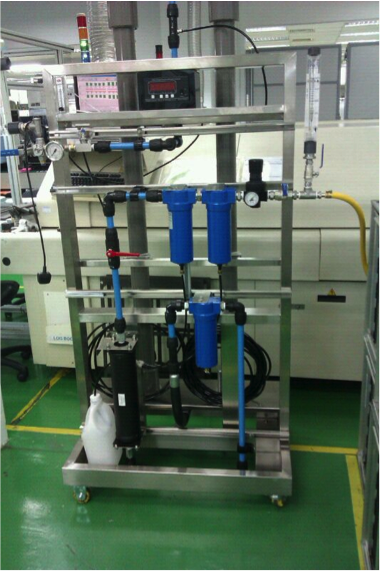 Reflow Ovens using custom made nitrogen generator at Batam
We have installed this Nitrogen generator at an out-station site in 2014. The user's requirement is 98% purity and a flow of 28M3/hr.
Application
This customer is an electronic PCB manufacturer and requires a lot of Nitrogen gas for the reflow ovens. We have been doing testing at various purity and outlet flow to ascertain the suitability of our system with their ovens. Results have shown that the weld points are as good as flushing the system with pure gaseous Nitrogen from gas supplier.
Cost-pay-back
No question on pay-back. As long as it works and the integrity of the end product is as good, the ROI is attractive.
Proser's Goal and Objective
This exercise shows the flexibility of our Nitrogen generator. We are able to provide from 95% to 99.5% purity depending on customer's requirement. As long as customer is willing to accept a lower purity without compromising the end product quality, the ROI will be fast. Proser is willing to commit time and efforts to see through customer's requirement are met.